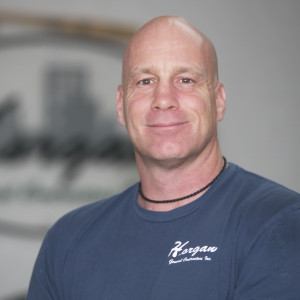 Greg P. Horgan, owner and president of Horgan General Contractors, Inc.
Greg has vast experience and knowledge in most types of residential, commercial and industrial building and renovations.
His formal training began during High School with four years of apprenticeship carpentry while working in the field after school.  He went on to be a full time carpenter.
After eight years of field knowledge, Greg became foreman and job site supervisor on various large commercial projects while taking on smaller residential projects in his spare time.  Greg earned certificates in project management as well as small business management  before starting a small General Contracting firm in 1998.  In 2002 he relocated and founded Horgan General Contractors, Inc in South Florida.
Greg's past accomplishments include teaching adolescent children building trades, blueprint reading and carpentry at a local charter school.  He attended classes at Kutztown University, Penn State University, and Bucks County Community College for business and management.
Greg resides in Jupiter, Florida
Click here to contact Greg Horgan directly.